BX Series
Box Tube Frame Trailers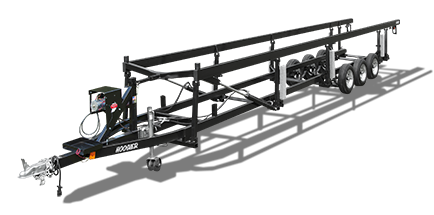 The BX is designed to carry most 20-30 foot pontoons. In addition, tandem and three axle configurations are offered with capacities ranging from 2,000 to 5,000 pounds. This, combined with Hoosier's adjustable load equalizing torsion axle, give the BX unmatched road stability.
Other features include: frame stanchions that are bushed for strength and longevity, tie down loops, automatic brake winch, adjustable latch with pin, tail light cage, and 5.30 x 12 inch "D" range tires. In addition, electric winch, hydraulic lift system, surge brakes, I.O. kit and durable galvanized finish are offered as options.
BX frame is available in 48" or 44" widths, 38" axle base, maximum raised height 30" - minimum lowered height 23".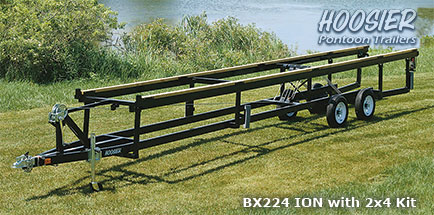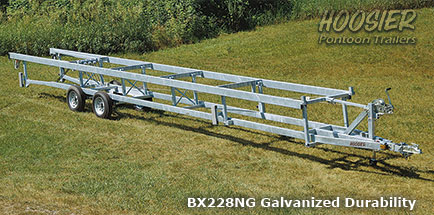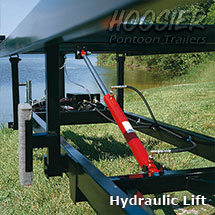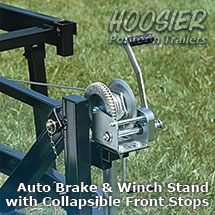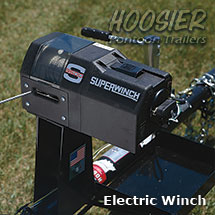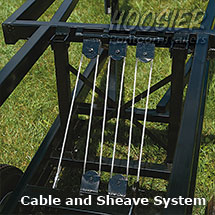 BX Tritoon Series
Box Tube Frame Trailers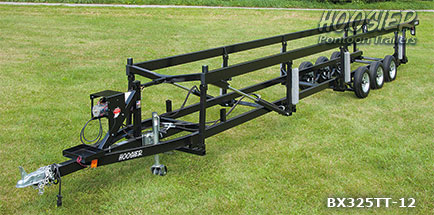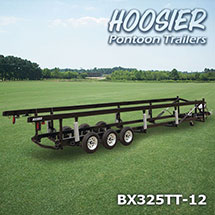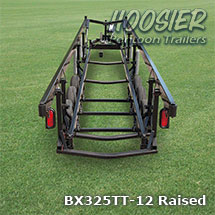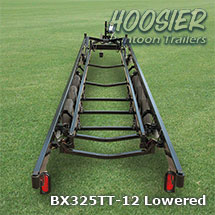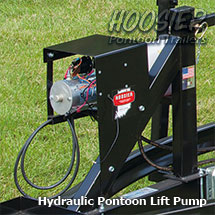 In the interest of continuous product improvement all specifications and options on this website are subject to change without notice. The overall lengths, widths and weights of the trailers may differ from that indicated on this website due to variances in the manufacturing process and/or installed components.